Partners
Special thanks to our partners. Without their help, Smart & Safe would not be possible.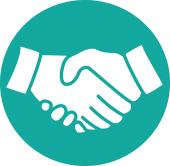 Medical Association of the State of Alabama
Alabama Academy of Family Physicians
Alabama Academy of Ophthalmology
Alabama Academy of Radiology
Alabama Cancer Congress
Alabama Chapter – American Academy of Pediatrics
Alabama Chapter of the American College of Cardiology
Alabama Department of Public Health
Alabama District Attorneys Association and Office of Prosecution Services
Alabama Gastroenterological Society
Alabama Medicaid Agency
Alabama Medical Directors Association
Alabama Psychiatric Physicians Association
Alabama Section – American Congress of Obstetricians and Gynecologists
Alabama Society of Otolaryngology, Head and Neck Surgery
Alabama State Society of Anesthesiologists
Blue Cross and Blue Shield of Alabama
Boosters, Inc.
Business Council of Alabama
Children's of Alabama
Eli Lilly and Company
Lamar Advertising Company
McQuick Printing Company
Service Printing Company
Welch Designs
If your organization would like more information about partnering with the Medical Association on the Smart & Safe campaign, please contact us.